This morning Germany's Federal Criminal Police Office, the Bundeskriminalamt (BKA), announced the official takedown of Hydra, the world's largest illegal darknet marketplace. "[543] Bitcoins amounting to currently the equivalent of approximately €23 million were seized, which are attributed to the marketplace," the BKA said in a press release. According to the BKA, the takedown was the result of the combined efforts of a years-long investigation of Hydra – a Russian-language darknet marketplace selling illegal narcotics, forged documents, stolen credit cards, and other illicit materials – by German and U.S. law enforcement.
What is Hydra Market?
Launched in early 2015, Hydra Market was the largest darknet market in operation, responsible for approximately four-fifths of all trade on darknet marketplaces. With a user interface presented entirely in Russian and catering to users located in former Commonwealth of Independent States (CIS) countries, including Russia, Ukraine, Belarus, Kazakhstan, Azerbaijan, Armenia, Kyrgyzstan, Uzbekistan, Tajikistan, and Moldova, Hydra Market offered contraband such as narcotics, fraudulent documents, and other services in exchange for cryptocurrency. Bitcoin was the only cryptocurrency accepted on Hydra.
Making Hydra Market unique amongst other darknet markets was its delivery system that was dependent on a trusted network of couriers performing 'dead drops' by hiding the products in various places and then sharing the information with the customers (geo-caching). This cut out the need to operate through legitimate government postal services or delivering goods through in-person exchanges. Additionally, Hydra Market offered an array of cash out services for instantly exchanging BTC into RUB for cash deliveries or wire transfers. Users could also rely on Hydra to acquire BTC through a variety of means, including via SIM card payments.
While its early days were marked by competition with another Russian darknet marketplace, RAMP (Russian Anonymous Market) , Hydra managed to monopolize Russia's dark web ecosystem and in 2017 emerged as the country's main darknet marketplace, generating over $500 million in revenue in 2018 and between 2019 and 2021, over $1 billion annually.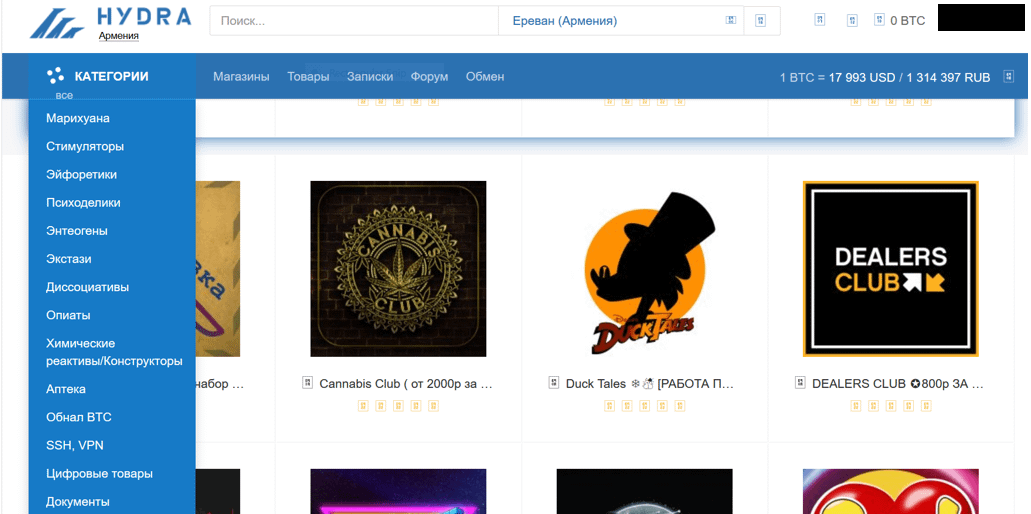 Hydra Market's marketplace operated similarly to an online retail platform that facilitates the buying and selling of goods among diverse consumers and a set of listed vendors.


As of this morning, visitors to the Hydra website are now greeted by a seizure banner that says: "The platform and the criminal content have been seized by the Federal Criminal Police Office (BKA) on behalf of the Attorney General's Office in Frankfurt am Main in the course of an international coordinated law enforcement operation."