Investment Fraud, Stock Share Scams
Artefaktum is specialist in global investigations of larger fraud cases. Investment Scams are rising on a daily basis with dramatic speed.
Artefaktum conducts investigations into Stock Broker Fraud and Investment Fraud, such crimes are rising rapidly, scams such as stock fraud, issuing of shares, broker fraud, and investment scams are all well organised and not easy to detect. Artefaktum has seen an increase in Investment and stock broker scams targeting Hong Kong and South East Asia. Artefaktum's operational units deploy daily to assist with the verification of stockbrokers and checks on issued shares, validate share certificates, validate investment firms offering such sales.
Artefaktum conducts checks on several layers, document examination, email examination, verification at the stock exchange, share certification checks and on-site visits to the investment company.
It is typical that fake trading and Investment fraudsters have used a fake website that are similar to the name of a real trading firm thats live and registered in Hong Kong, the fraud is often that the website is not the actual website of the real firm or a fake address is provided on the website, often a different bank account name is used for deposits. Artefaktum can check all aspects of a investment company, its location, structure, license, website and the domain. We carry out checks with the real company to confirm it is theirs (real) or not (fake). We can validate if the company really exists and if they are "live" in the sector of trading.
In the majority of cases, Artefaktum visits the companies office to validate the checks and meet with its staff. In the event the findings are fraudulent, then a Police complaint and procedure to recover funds is required.
If you have purchased shares in Hong Kong that you suspect to be fraudulent contact us to carry out checks and prepare a report, following that a complaint is necessary at the Hong Kong Police.
What you can do, prior contacting Artefaktum
To check if a Hong Kong company has a license to trade Securities and Futures or if the company has been published on the Alert List of the Securities and Futures Commission (SFC) you can check licensed operators on the website of SFC or the alert list: https://www.sfc.hk/web/EN/alert-list/all.html The information contained on the Alert List is provided as an early warning service to investors but is not a substitute for investors conducting their own due diligence by checking up on a particular entity. 
If you have purchased shares in a HK registered firm and you would like to validate the share certification contact us. If your unsure of an investment offering, you can check if the investment firm has a license to operate or consult with Artefaktm to check on your behalf. We also offer an on-site inspection at the investment firm.
If you have purchased shares, stocks or bonds from Hong Kong or offshore jurisdictions and you realize or now believe it is a scam, do not hesitate to contact us immediately.
What happens next, when you contact Artefaktum
If you report a case to us, we will examine the data that you have provided, if evidence exists and we are in a position to assist you, we will start an investigation, the first step is the detail all the evidence into a report so that the fraud is clear.
The second step is a report to the Police, you can do this yourself and use our report or we can submit the report on your behalf, to do this we require a power of attorney, once the Police start an investigation the entire matter is in the jurisdiction of the Police, during this period and in agreement, we may provide additional information or new evidence to the Police.
In the event you have transferred funds to a bank account, we will issue a notice of the fraud to the banks fraud department to hold the account until the Police takes contact.
To file a Police report in Hong Kong, this can be done in person at the police station or online at the E-Crime portal. The Police will first need to be satisfied that a crime is actually committed, this is done by the examination of evidence and the evidence that a crime took place. If sufficient evidence is presented the Police will take immediate action.
In the majority of cases related to Internet Fraud, the evidence of a crime is digital evidence, Artefaktum can assist with compiling a forensic report that details how the fraud took place and the examination of forensic evidence such as digital data, computer forensics and server logs. We will present your case to the Police and its legal partner can take civil action when required.
If email fraud, cyber crime or cyber attack happens to you, you need to respond quickly. Email Fraud in its several formats such as online identity theft, financial fraud, stalking, bullying, hacking, e-mail fraud, email spoofing, invoice fraud, email scams, banking scam, CEO fraud. Cyber fraud can lead to major disruption and financial disasters.
If the report is filled in time there is a high possibility that the fraudster's bank account can be seized and the funds frozen.
Time is vital for a successful operation. The earlier you react, the better. The later you react, the longer it may take. 
Bank of China Hong Kong is a common target for fraudsters to transfer stolen funds, the Hong Kong branch of Bank of China is a key target by fraudsters to transfer funds stolen by Business Email Compromise (BEC) attacks, we provide assistance to firms and law offices or form time to time individuals effected by fraud connected to all Hong Kong banks and Bank of China HK (BOCHK), all banks in Hong Kong are a target, typically Bank of China Hong Kong and HSBC is seen more often in investigations by Artefaktum, the modus operandi in most cases is that funds are stolen in the USA and Europe by investment fraud, email fraud or invoice fraud and wired to Hong Kong. If the bank is notified in time, they will take the right actions, the problem is often the delay in detection of the fraud, how to present the evidence or the know-how to start a complaint. The only authority that can seize a bank account in Hong Kong is the Hong Kong Police. 
Artefaktum is an investigation and forensic agency provides support by acting on their behalf locally in Hong Kong. Artefaktum's team and its legal partner is an expert in the recovery of funds in Hong Kong and mainland China, jointly the combination of investigative support and legal services we offer International firms rapid response expertise to assist with the investigation, seizure, and recovery of stolen funds. Scams and Internet fraud is rampant and Hong Kong is a key target for the transfer of funds.
Is Bank of China at fault and liable? 
In the majority of cases the Bank of China HK (BOCHK) bank had no possibility to detect the transfer was fraudulent and when they discovered the funds were fraudulent, the funds were already transferred out of the bank. If the Bank of China HK is notified correctly the transfer is fraudulent they will take rapid action, this has been proven. Artefaktum has also seen the Bank of China responding rapidly to official requests during the last couple of months therefore we confirm they are fully cooperative to official requests and operate inline with the AML regulations. 
We reminds victims that Hong Kong receives a high volume of transfers per hour, even with the best fraud detections in place, fraudsters have learned ways to bypass filters, the key in every case is to report fraud to the Police, act immediately and follow the steps above as soon as you discover the fraud.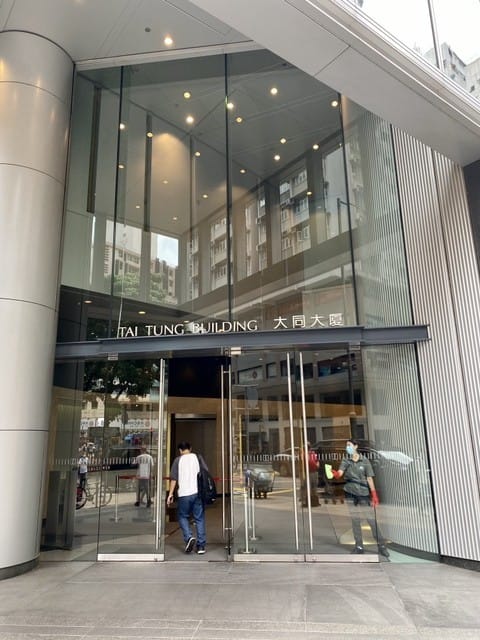 Important Note for Readers
When Artefaktum is engaged, we will immediately contact the receiving banks security department and put them on notice of the fraud. How to check if a stock or shares offer in a South East Asian Country is genuine? Contact Artefaktum to conduct due diligence and validate all the facts, licensing, documents along with a visit to investment company office.
Point of Contact
Mr. Andreas Loof, VP South East Asia
andreas.loof at artefaktum.net
+852 9859 0039
Artefaktum – Your ally in risk management and investigations